As a property manager, strong interpersonal skills and a knack for delivering excellent services is an essential combination for success. However, many individuals in this business are sometimes overcome by the sheer amount of tasks that need to be completed. This is where property management CRM software comes into play.
Property management CRM software can help you become more efficient in your work by organizing and prioritizing responsibilities and helping you keep track of what needs to be done when and how.
You can use CRM software to schedule important events, organize prospects and keep track of activity and correspondence. Here's a list of some of the best CRM software out there for property management.
Property Management CRM Software
A list of some useful CRM software for property management
Aug 26, 2013 - maximizer.com -

82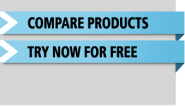 Maximizer CRM Software provides CRM software solutions and contact management software with it's leading CRM, online CRM and contact manager for customer, field, sales and lead management.
Aug 26, 2013 - leadcommander.com -

87

The world's leading contact manager and customer relationship management CRM and real estate software for Windows 7 and Windows Vista with marketing and lead generating functions, and built-in online integration to FreedomVoice 800 Number Service. For Real Estate and any other industry that uses targeted, lead-generation marketing campaigns and strategies.
Aug 26, 2013 - patzaby.com -

84

Aug 26, 2013 - planplusonline.com -

87

All-in-one Business Software for Collaboration and Customer Relationship Management. Includes modules for Sales Automation, Email Marketing, Customer Support, Project Management, Website Integration, Surveys, and FranklinCovey Planning. Whether it's in your personal life or in the business world, proper planning is key to achieving success in the future.
Aug 26, 2013 - na.sage.com -

91

Sage CRM Professional (Cloud) Sage CRM Cloud is a Customer Relationship Management (CRM) solution that provides a complete view of customer interactions across your teams so they can collaborate and respond to inquiries and sales opportunities quickly. Your data is stored on a highly secure partner web platform without the need to maintain your IT infrastructure in-house.
Aug 26, 2013 - 360agent.com -

81
Aug 26, 2013 - advancedaccess.com -

84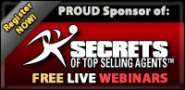 Real estate websites by Advanced Access including email marketing, internet marketing, and MLS property search. Advanced Access provides real estate websites to over 35,000 REALTORS nationwide.
Aug 26, 2013 - salesforce.com -

71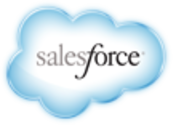 CRM solutions help ensure that your sales, marketing, and support efforts are all working toward a common goal, so you can take your business success to a whole new level.
Aug 26, 2013 - realfuturecrm.com -

72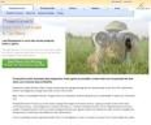 By using the same Web 2.0 technology that makes Google Maps remarkably responsive, RealFutureCRM 2.0 is the "fits-just-right" real estate specific solution to get your database work done faster, so you have more time for clients and family.
Aug 26, 2013 - topproducer.com -

87

Need more real estate leads, referrals or listings? Get the real estate industry's best real estate crm, contact management and real estate agent marketing software to find more buyers and sellers.
Aug 26, 2013 - alamode.com -

97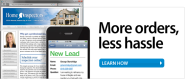 A leading provider for appraisal software and appraiser websites, agent and REALTOR web sites, mortgage and loan web sites, inspector websites and real estate marketing
Aug 26, 2013 - zendesk.com -

89
Customer service software and support ticket software by Zendesk®. Web-based help desk software used by 30,000+ organizations worldwide. Free 30 day trial!
Aug 26, 2013 - teamsupport.com -

83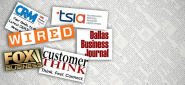 "After years of struggling with a sub-par internal tool for tracking customer issues, we have been nothing but pleased since implementing the Team Support solution! It has definitely surpassed my expectations and their customer support is aligned perfectly with our philosophy, which makes the customer experience beyond satisfactory!"
Aug 26, 2013 - eloqua.com -

73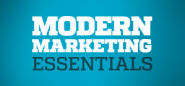 Transform the way you approach sales and marketing with Eloqua's leading marketing automation and revenue performance management solution.